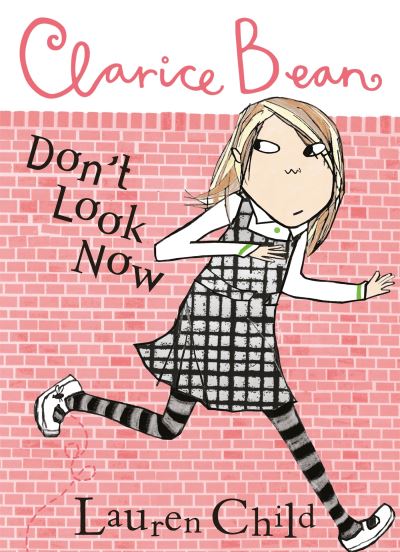 Clarice Bean, Don't Look Now
£6.99
There seems to be an awful lot in Clarice's life to worry about and when she finds herself unable to sleep at night, she follows Ruby Redfort's advice. But Clarice soon realises that your worst worry is the worry you haven't even thought to worry about.
A witty and insightful book about worries, starring Clarice Bean. Created by Children's Laureate Lauren Child.
It's the worry you hadn't even thought to worry about that should worry you the most. At least that's how it looks to Clarice Bean, who has been writing her worries in a notebook – things like Worry no. 1: infinity, or Worry no. 3: change. And now that her worst never-imagined worry has happened – her utterly best friend is moving away forever – Clarice doesn't even care about her tickets to the Ruby Redfort, girl detective, film premiere. That is, unless something happens to change things again . . .
Lauren Child's trademark wit combines with spot-on insight in this hugely engaging story about childhood worries, unwanted changes and finding friendships in the most surprising places.
'Funny, contemporary and perceptive' – Mail on Sunday
'A comic and poignant journey' – The Sunday Times
'Clarice Bean fans will be delighted by her new adventures . . . Anxieties such as "change" and "having to go back to school after the holidays" will be recognised by everyone, while her ways of approaching them are delightful' – Guardian
In stock