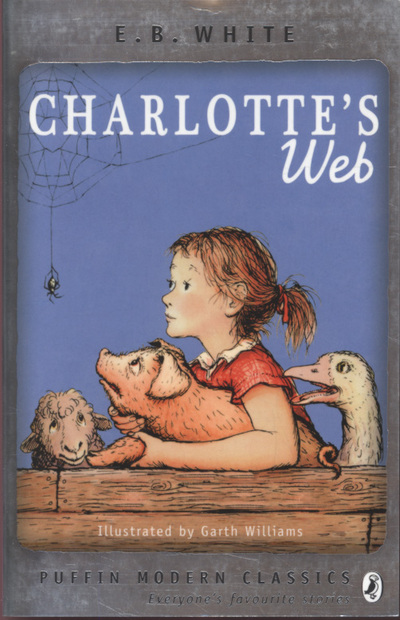 Charlotte's Web
£6.99
This is the tale of how a little girl named Fern, with the help of a friendly spider, saved her pig, Wilbur, from the usual fate of nice fat little pigs.
Charlotte's Web: A Puffin Modern Classic by E B White
This is the story of a little girl named Fern who loved a little pig named Wilbur and of Wilbur's dear friend, Charlotte A. Cavatica, a beautiful large grey spider. With the unlikely help of Templeton the rat, and a wonderfully clever plan of her own, Charlotte saves the life of Wilbur, who by this time has grown up to be quite a pig.
A time-honoured classic favourite.
"The best books grow old gracefully. They retain their importance and affect each new generation as powerfully as the one before. These are the titles selected for Puffin Modern Classics" – Julia Eccleshare
E. B. White was born in New York in 1899 and died in 1985. He kept animals on his farm in Maine and some of these creatures crept into his books, such as STUART LITTLE which was made into a blockbusting film in 2000. He received many awards including the Laura Ingalls Wilder Medal in 1970, an award given every five years to authors who have 'made a substantial and lasting contribution to literature for children'.
Also by E B White:
Charlotte's Web; Stuart Little; The Trumpet of the Strong
In stock