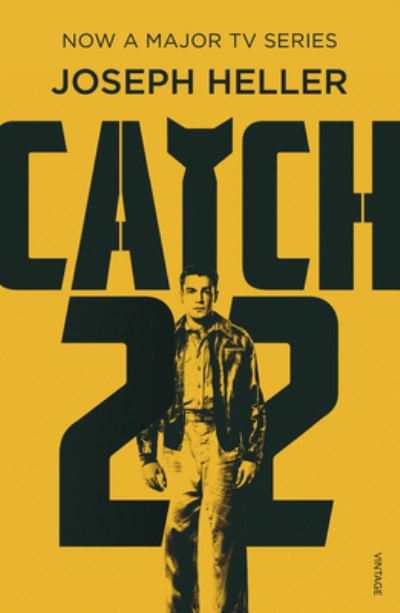 Catch-22
£13.99
Yossarian, a Bombardier in the US Air Force, is frantic and furious because thousands of people he has never met are trying to kill him. His real problem is not the enemy – it is his own army which keeps increasing the number of missions the men must fly to complete their service. If Yossarian makes any attempts to excuse himself from the perilous missions then he is caught in Catch-22: if he flies he is crazy, and doesn't have to; but if he doesn't want to he must be sane and has to. That's some catch.
**AS SEEN ON CHANNEL 4**
Discover Joseph Heller's hilarious and tragic satire on military madness, and the tale of one man's efforts to survive it.
It's the closing months of World War II and Yossarian has never been closer to death. Stationed in an American bomber squadron off the coast of Italy, each flight mission introduces him to thousands of people determined to kill him.
But the enemy above is not Yossarian's problem – it is his own army intent on keeping him airborne, and the maddening 'Catch-22' that allows for no possibility of escape.
'The greatest satirical work in the English language' Observer
In stock