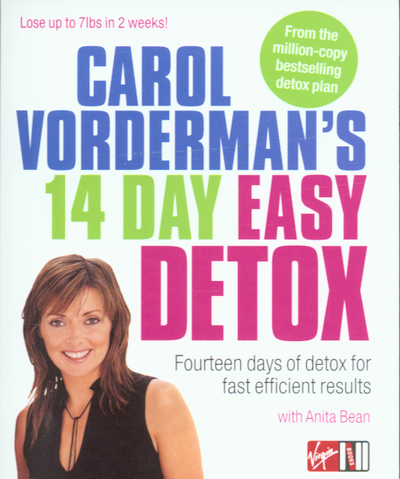 Carol Vordermans 14 Day Easy Detox
£20.99
Based on the success of Carol Vorderman's 'Detox For Life', 'Summer Detox', and 'Detox Recipes', this handy pocket guide promises great results in just 14 days.
Based on the phenomenally successful detox plan that led Carol Vorderman to lose two dress sizes, the new 14 day Easy Detox is filled with Carol's delicious recipes from breakfasts, salads, soups and starters to main meals, mouth-watering desserts and juices and smoothies. This slim-line volume is bursting with fast and effective ways to rejunvenate the body and increase energy levels.
With fourteen days' worth of plans, lists of the key foods and drinks to assist the detox, and handy tips on how to restructure your diet for quick results, Carol Vorderman's 14 day Easy Detox provides a healthy way to stay invigorated throughout the year.
In stock