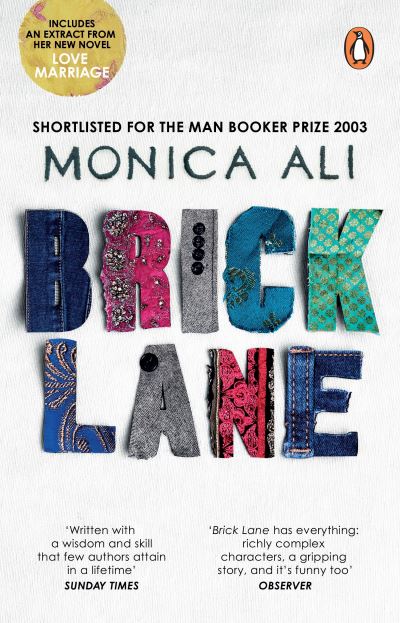 Brick Lane
£8.99
In this tale of two Muslim sisters Monica Ali explores how they live out their own personal tragedies. One lives in a tower block in London's East End whilst the other lives in a Bangladeshi village.
SHORTLISTED FOR THE MAN BOOKER PRIZE
'Written with a wisdom and skill that few authors attain in a lifetime' Sunday Times
Still in her teenage years, Nazneen finds herself in an arranged marriage with a disappointed older man. Away from her Bangladeshi village, home is now a cramped flat in a high-rise block in London's East End. Nazneen knows not a word of English, and is forced to depend on her husband.
Confined in her tiny flat, Nazneen sews furiously for a living, shut away with her buttons and linings – until the radical Karim steps unexpectedly into her life. On a background of racial conflict and tension, they embark on a love affair that forces Nazneen finally to take control of her fate.
'A brilliant evocation of sensuality' Daily Telegraph
'A novel that will last' Guardian
'Highly evolved and accomplished' Observer
In stock