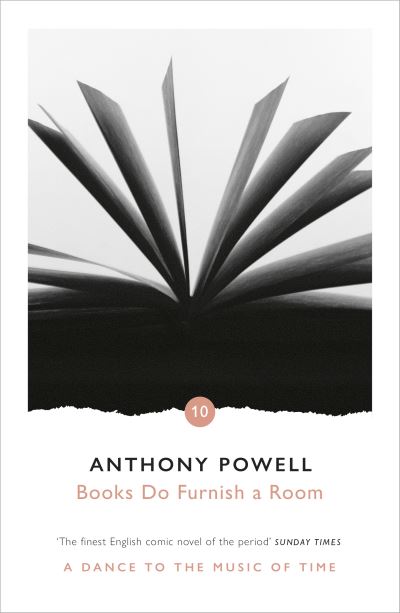 Books Do Furnish A Room
£20.99
After the war Nicholas Jenkins began work on a biography of the 17th century writer Robert Burton. A job on the side brings about contact with persons both known and unknown.
'He is, as Proust was before him, the great literary chronicler of his culture in his time.' GUARDIAN
'A Dance to the Music of Time' is universally acknowledged as one of the great works of English literature. Reissued now in this definitive edition, it stands ready to delight and entrance a new generation of readers.
In this tenth volume, Nick Jenkins and his circle of friends are re-establishing their lives in the wake of war. With the London literary scene starting to find its feet again, things begin to look up for Nick as old acquaintance Quiggin offers him a position at the literary magazine he is launching. Meanwhile, there already seems to be trouble in paradise for the newly married Widmerpool, whose wife, Pamela Flitton, has caught the eye of writer X. Trapnel – a man who exudes in equal measure mystery, talent and an air of self-destruction.
In stock