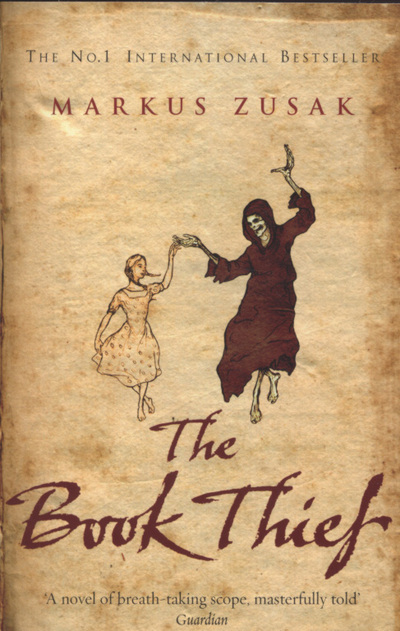 Book Thief
£20.99
Narrated in the all-knowing matter-of-fact voice of Death, witnessing the story of the citizens of Molching. By 1943, the Allied bombs are falling, and the sirens begin to wail. Liesel shares out her books in the air-raid shelters. But one day, the wail of the sirens comes too late.
HERE IS A SMALL FACT – YOU ARE GOING TO DIE
1939. Nazi Germany. The country is holding its breath. Death has never been busier.
Liesel, a nine-year-old girl, is living with a foster family on Himmel Street. Her parents have been taken away to a concentration camp. Liesel steals books. This is her story and the story of the inhabitants of her street when the bombs begin to fall.
SOME IMPORTANT INFORMATION – THIS NOVEL IS NARRATED BY DEATH
It's a small story, about:
a girl
an accordionist
some fanatical Germans
a Jewish fist fighter
and quite a lot of thievery.
ANOTHER THING YOU SHOULD KNOW – DEATH WILL VISIT THE BOOK THIEF THREE TIMES
In stock