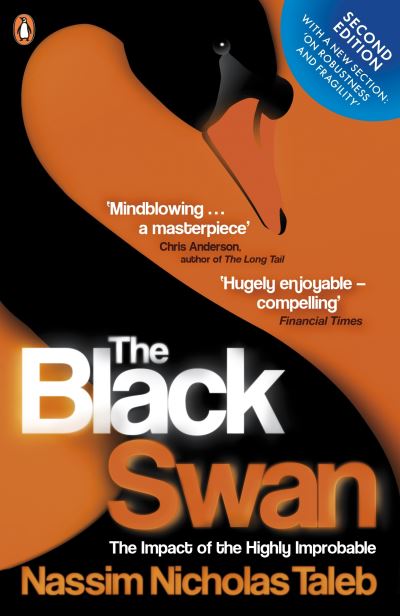 Black Swan
£9.99
'The Black Swan' is a concept that will change the way you look at the world. Black Swans underlie almost everything, from the rise of religions, to events in our own personal lives. Nassim Taleb explains everything we know about what we don't know, and shows us how to face the world.
The phenomenal international bestseller that shows us how to stop trying to predict everything – and take advantage of uncertainty
What have the invention of the wheel, Pompeii, the Wall Street Crash, Harry Potter and the internet got in common? Why are all forecasters con-artists? Why should you never run for a train or read a newspaper?
This book is all about Black Swans: the random events that underlie our lives, from bestsellers to world disasters. Their impact is huge; they're impossible to predict; yet after they happen we always try to rationalize them.
'Taleb is a bouncy and even exhilarating guide … I came to relish what he said, and even develop a sneaking affection for him as a person' Will Self, Independent on Sunday
'He leaps like some superhero of the mind' Boyd Tonkin, Independent
In stock