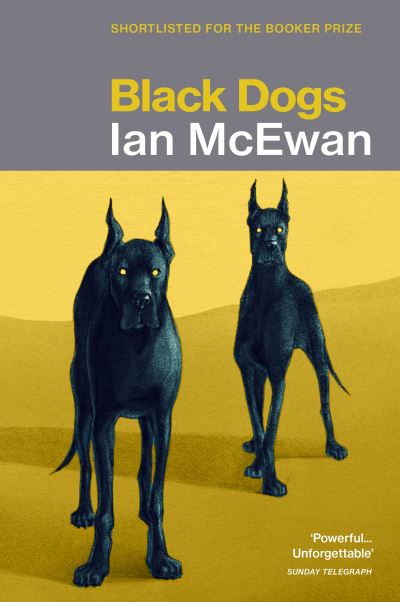 Black Dogs
Out of stock
Black Dogs is built around a brilliant short story, a mesmerically slow-motion encounter with two terrifying dogs by an English couple who are honeymooning just after the war in a French mountain village.
Black Dogs is a dark and brooding masterpiece from Booker-prize winning Sunday Times bestselling author Ian McEwan.
In 1946, June and Bernard set off on their honeymoon. Fired by their ideals and passion for one another, they had planned an idyllic holiday, but in France they witness an event that alters the course of their lives entirely. Forty years on, their son-in-law is trying to uncover the cause of their estrangement and is led back to this moment on honeymoon and an experience of such darkness it was to wrench the couple apart.
'Powerful… Unforgettable' Sunday Telegraph
'Thoughtful and compassionate' London Review of Books
Out of stock