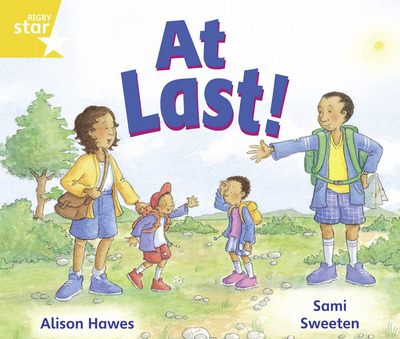 At Last
£22.25
A family goes on a long walk in the countryside. They go up a hill in a lift, and can't wait for the picnic at the end of it all.
Illustrated by Sami Sweeten
Genre: A realtic modern story with a limited variety of sentence structures.
Learning Objectives: Word Recognition
Strand 5: Recognize automatically an increasing number of familiar high frequency words.
Language Comprehension
Strand 7: Make predictions showing an understanding of ideas, events and characters.
In stock