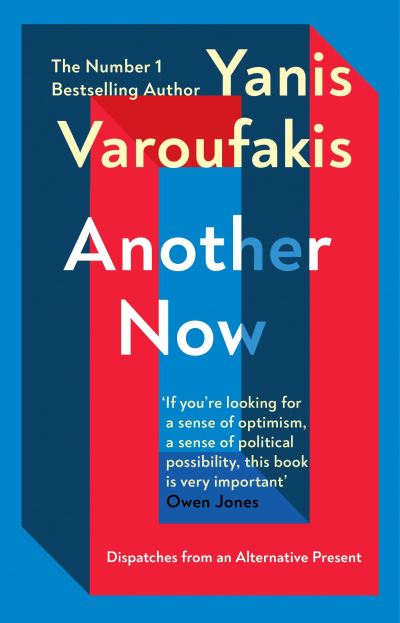 Another Now
£12.99
What would a fair and equal society look like? Imagine it is now 2025 and that years earlier, in the wake of the world financial crisis of 2008, a new post-Capitalist society had been born. In this ingenious book, world-famous economist Yanis Varoufakis draws on the greatest thinkers in European culture from Plato to Marx to offer us a dramatic and tantalising glimpse of this brave new world, where the principles of democracy, equality and justice are truly served. But in setting out what would be needed to forge such a society, he identifies a painful but important truth: that the greatest obstacles to making such a vision a reality lie within each of us. This text offers answers to some of the most pressing questions of today. It also challenges us to consider how we might answer them in our lives.
'I could not recommend this more. If you're looking for a sense of optimism, a sense of political possibility, this book is very important' Owen Jones
What would a fair and equal society actually look like?
Imagine a world with no banks. No stock market. No tech giants. No billionaires.
In Another Now world-famous economist, Yanis Varoufakis, shows us what such a world would look like. Far from being a fantasy, he describes how it could have come about – and might yet. But would we really want it?
Varoufakis's boundary-breaking new book confounds expectations of what the good society would look like and confronts us with the greatest question: are we able to build a better society, despite our flaws.
'A vision of a new society with new ways of thinking is possibly the most important thing an artist can offer at the moment' Brian Eno
In stock