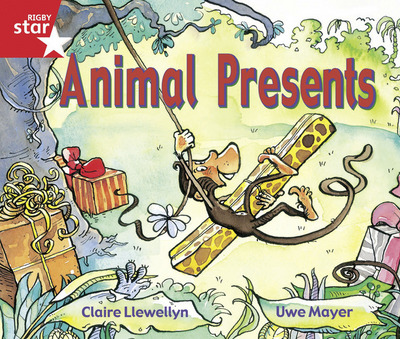 Animal Presents
£18.75
Monkey has carefully chosen and wrapped presents for all his animal friends. Throughout the story we find out which present is for which animal.
Illustrated by Uwe Mayer
Genre: A funny fantasy story with predictable structure and patterned language.
Learning Objectives: Word Recognition
Strand 5: Read some high frequency words.
Language Comprehension
Strand 7: Show an understanding of the elements of stories, such as main character, sequence of events, and openings.
In stock