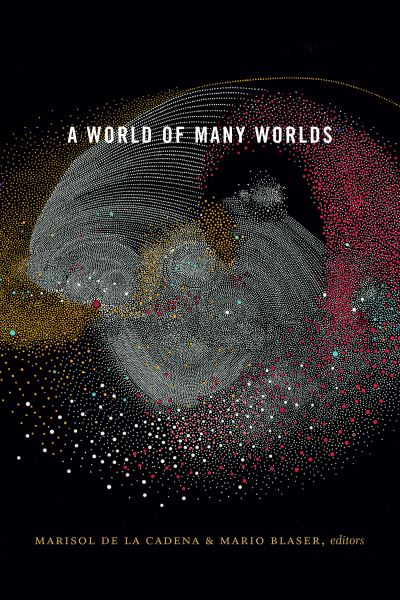 A World of Many Worlds
£12.99
Drawing on indigenous social movements and politics, this volume's contributors question Western epistemologies, theorize new forms of knowledge production, and critique the presumed divide between nature and culture-all in service of creating a pluriverse: a cosmos composed of many worlds partially connected through divergent political practices.
A World of Many Worlds
is a search into the possibilities that may emerge from conversations between indigenous collectives and the study of science's philosophical production. The contributors explore how divergent knowledges and practices make worlds. They work with difference and sameness, recursion, divergence, political ontology, cosmopolitics, and relations, using them as concepts, methods, and analytics to open up possibilities for a pluriverse: a cosmos composed through divergent political practices that do not need to become the same.
Contributors. Mario Blaser, Alberto Corsìn Jiménez, Déborah Danowski, Marisol de la Cadena, John Law, Marianne Lien, Isabelle Stengers, Marilyn Strathern, Helen Verran, Eduardo Viveiros de Castro
In stock