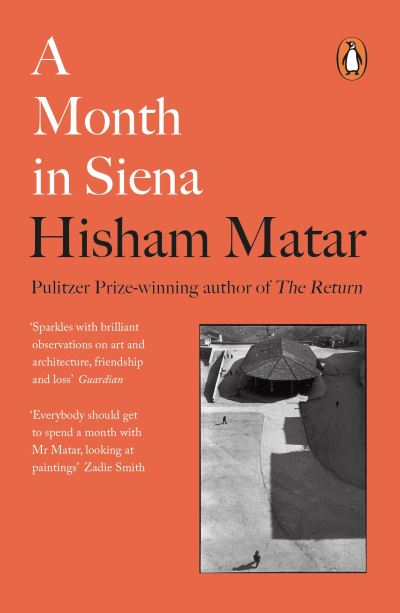 A Month in Siena
£12.99
When Hisham Matar was 19 years old he came across the Sienese School of painting for the first time. In the year in which Matar's life was shattered by the disappearance of his father the work of the great artists of Siena seemed to offer him a sense of hope. Over the years since then, Matar's feelings towards these paintings would deepen and, as he says, 'Siena began to occupy the sort of uneasy reverence the devout might feel towards Mecca or Rome or Jerusalem'. 'A Month in Siena' is the encounter, 25 years later, between the writer and the city he had worshipped from afar. It is a dazzling evocation of an extraordinary place and its effect on the writer's life. It is an immersion in painting, a consideration of grief and a profoundly moving contemplation of the relationship between art and the human condition.
FROM THE PULITZER PRIZE-WINNING AND MAN BOOKER-SHORTLISTED AUTHOR
'Sparkles with brilliant observations on art and architecture, friendship and loss' Guardian
'Everybody should get to spend a month with Mr. Matar, looking at paintings' Zadie Smith, Wall Street Journal, Books of the Year
_______________________________________________
Matar was nineteen years old when his father was kidnapped. In the year following he found himself turning to art, particularly the great paintings of the Sienese School. They became a refuge and a way to think about the world outside the urgencies of the present.
A quarter of a century later, having found no trace of his father, Matar finally visits the birthplace of those paintings. A Month in Siena is the encounter between the writer and the city. It is an immersion in painting, a consideration of love, grief and a profoundly moving contemplation of the relationship between art and life.
_______________________________________________
'A dazzling exploration of art's impact on his life and writing, and a moving contemplation of grief' Financial Times
'I can think of no better expression of the humane than this economical, modest, yet altogether breathtaking book' New Statesman, Books of the Year
'Bewitching, intensely moving' The Economist, Books of the Year
In stock