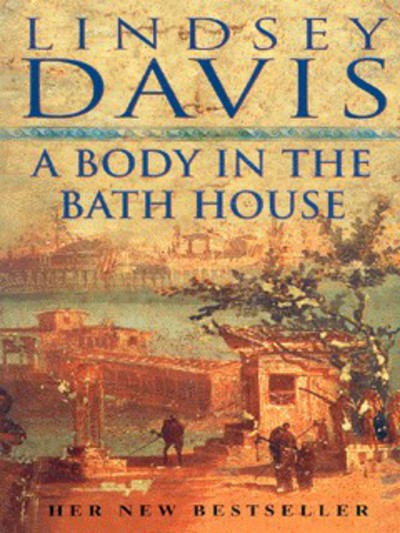 A Body in the Bath House
£7.99
In Britain King Togidubnus of the Atrebates is running up huge bills for his fine new residence. Suspecting corruption, the Emperor Vespasian demands an investigation and Falco, with his own pressing reasons to leave Rome, accepts the task.
AD75. As a passion for home improvement sweeps through the Roman Empire, Marcus Didius Falco struggles to deal with Gloccus and Cotta, a pair of terrible bath house contractors whose slow progress and bad workmanship have been causing him misery for months. Far away in Britain, King Togidubnus of the Atrebates tribe is planning his own makeover. His huge new residence (known to us as Fishbourne Palace) will be spectacular – but the sensational refurbishment is behind time and over budget, its labour force is beset by 'accidents', corrupt practices are rife, and everyone loathes the project manager. The frugal Emperor Vespasian is paying for all this; he wants someone to investigate.
Falco has a new baby, a new house, and he hates Britain. But his feud with Anacrites the Chief Spy has now reached a dangerous level, so with his own pressing reasons to leave Rome in a hurry, he accepts the task. A thousand miles from home, with only his family to support him, he starts restoring order to the chaotic building site. Then, while he searches the feuding workforce for Gloccus and Cotta, he realises that someone with murderous intentions is now after him . . .
In stock